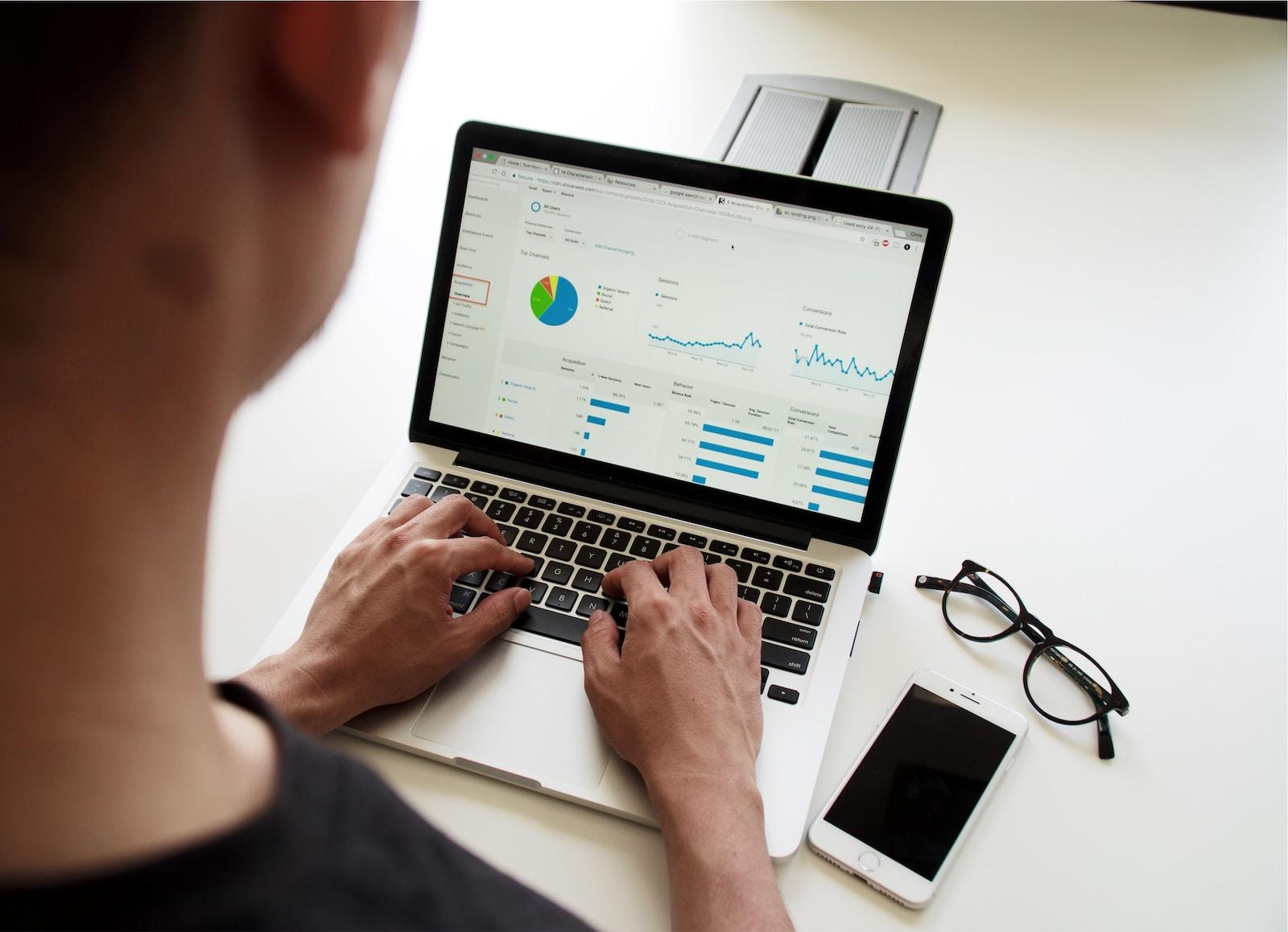 Creating Engaging Financial Websites
We all know that a strong online presence is crucial for financial institutions and businesses alike. Creating engaging financial websites is not just about aesthetics; it's about crafting experiences that instill trust, provide value, and convert visitors into loyal clients. Here are some essential considerations to keep in mind to ensure your financial website stands out in the digital landscape:
1. User-Centric Design:
An intuitive and user-friendly interface is critical. Your website's design should be responsive, ensuring seamless navigation across all devices. Prioritize clear calls-to-action (CTAs), easy-to-read fonts, and a clean layout to enhance user experience.
2. Content is King:
Develop informative, relevant, and easy-to-understand content. Utilize a blog to share financial tips, industry news, and expert insights. High-quality, regularly updated content not only attracts visitors but also improves your website's search engine rankings.
3. Data Security and Trustworthiness:
Security enhances trust. Both are paramount in the financial sector. Assure your visitors of their data's safety through SSL certificates and other security measures. Consider displaying trust badges and certifications to instill confidence in potential clients.
4. Mobile Optimization:
We are a mobile society, so ensure your website is optimized for mobile devices. Google prioritizes mobile-friendly financial websites in search results, making optimization crucial for SEO and user experience.
5. Fast Loading Speed:
Website speed significantly impacts user satisfaction and search engine rankings. Compress images, utilize efficient coding practices, and invest in reliable hosting to ensure your website loads swiftly.
6. Integrate Interactive Tools:
Consider implementing financial calculators, interactive charts, and other tools that engage visitors. These tools not only enhance user experience but also establish your website as a valuable resource for financial information. These tools can increase return traffic and marketing opportunities.
7. SEO Optimization:
Conduct thorough keyword research to understand what potential clients are searching for. Integrate relevant keywords naturally into your content, meta descriptions, and headers. Invest in local SEO strategies if your financial services are location-specific.
8. Social Proof and Testimonials:
As appropriate and allowed by regulations, consider displaying client testimonials, case studies, and success stories to build credibility. Social proof is a powerful tool for gaining the trust of potential clients.
9. Clear and Transparent Communication:
Be transparent about your services, fees, and policies. Clear, jargon-free communication fosters trust and helps visitors make informed decisions.
10. Regular Updates and Maintenance:
Regularly update your website with fresh content, new services, and the latest industry trends. Additionally, perform routine maintenance checks to fix broken links, update plugins, and ensure optimal performance. Consider refreshing your website's appearance as design trends evolve.
By considering these crucial aspects, you can create a financial website that not only attracts visitors but keeps them engaged and converts them into satisfied clients. A well-designed and informative website is the cornerstone of a successful online presence in the financial sector.
Examples of Great Financial Websites
Investopedia
Investopedia is a comprehensive resource for financial education, offering a vast array of articles, tutorials, and educational content. It covers everything from basic financial concepts to advanced investing strategies, making it valuable for users with varying levels of expertise. Its clean, accessible design allows for easier reading and search. Sections are marked by different background colors to alert readers to different content.
nerdwallet
Similar to Investopedia, nerdwallet is an information and marketing site. Heavy on marketing, it offers access to credit cards, mortgages, personal loans, and more, but you can glean important information from the site. Essentially, this site offers information in exchange for your consideration of their advertisers. Like Investopedia, nerdwallet offers a simple design clearly marked by differing background colors for different sections. The site was ultra-fast for me which helped me choose to look further.
Yahoo Finance
Yahoo Finance offers a wealth of up-to-date financial data, news, and analysis. It provides detailed stock quotes, interactive charts, and a wide range of financial tools, making it a valuable resource for investors looking for in-depth market information. It has a clear, simple design sectioned so you can easily find what you need. Ads support the site, but they are not overwhelming.
Creating Your Financial Website
Choose a domain name. Your domain name is the address of your website on the internet, such as example.com. More importantly, it represents you, your company, and your brand. Generally, an exact-match .com domain name will lend the most credibility to your firm for potential clients.
Choose a web hosting provider. Your web hosting provider is the company that stores your website's files and makes them accessible to visitors. Make sure your web host is fast and reliable. This will help keep visitors on your site and can help improve SEO with search engines.
Install a content management system (CMS). Assuming you are creating your own website, a good CMS can be critical. A CMS is a software platform that makes it easy to create and manage your website's content without having to write any code. Some popular CMS platforms for financial websites include WordPress, Drupal, and Joomla. WordPress is considered the easiest, and most complete, with the most relevant options and plugins to help you. It is free, flexible, scalable, and secure.
Choose a financial website theme. There are many pre-made financial website themes available online, which can save you a lot of time and effort. Look for a theme that is visually appealing, easy to navigate, and SEO-friendly. Because WordPress runs about 43% of the world's websites, there is an enormous number of theme options.
Add your content. This is where you will add all of the information about your financial services, your team, and your contact information. Be sure to include clear and concise calls to action on every page.
Optimize your images and whole website for search engines. Search engine optimization (SEO) is the process of improving your website's ranking in search engine results pages (SERPs). This will help more people find your website when they search for financial products and services online.
Launch your website! Once you are happy with the design and functionality of your financial website, you can publish it and make it live. Be sure to promote your website on social media and in other online channels.
The right .com domain name, website speed and reliability, pleasing design and sectioning of valuable information, and ease of use all help create an effective financial website. You domain name and website are your calling cards for most people to find out more about your company. Make them the best you can afford.
Conclusion
Whether your financial website is for a small or large business, it is an important calling card for attracting new clients. Make sure your site is responsive and mobile-ready, that it is fast and reliable, and make sure your informational sections are clear and readable. Add relevant content and tools but don't overpower the viewer. Upgrade your site's design as needed but not so much as to alienate repeat visitors. Explore current websites that pertain to your specific industry to get more ideas and learn what may work best for you and your business.
Small companies benefit from great design and branding with their financial websites in order to break through the morass of financial companies. Branding includes the right .com domain and a fast, interesting, informative website.
A great user experience is critical for financial websites. Your site can be simple as long as it conveys your brand well and is engaging to a visitor. In our view, it is better to have a great-looking, fast site with fewer tools than to have a slow site with lots of information. You can always link to outside calculators and information if needed. Safeguard your credibility, your brand's online presence, and your company's future with an exact match .com domain name whenever you can. Your domain name and SEO-enhanced website serve as the foundation for your brand's identity, credibility, and visibility in search engine results.